Web Statistics
At agency request, OK.gov offers a comprehensive statistics package that allows agency staff to track trends in their website traffic. OK.gov generates web statistics which parses the server logs and generates statistical analysis reports for use by agencies.
If you are currently working with OK.gov, and would like to set up your Web Statistics, please visit our contact us page to request your login information.
Below is an example of the reporting tool available through the Web Statistics package: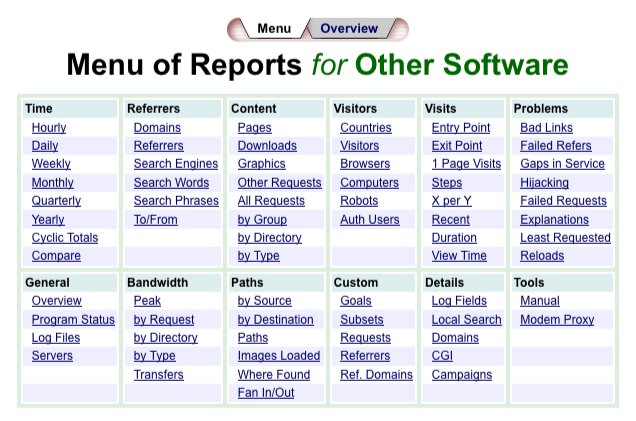 More information on how to use your webstats accounts can be found at:
Note: The links above are to protected sites, you will need to use your webstats account login information to access these areas.