RECYCLING PROGRAM FOR DCS BUILDINGS


Please remember to rinse food and drink containers...

...to help control the indoor insect population!
DCS-Operated Buildings Serviced
(Updated: December 1, 2010)

50 N.E. 23rd Street

Capitol Building

Sequoyah Building

Will Rogers Building

Connors Building

Hodge Building
For more information about recycling in DCS-managed facilities, please contact Liz Cope, Sustainability Project Coordinator, at (405) 521-3315 or liz_cope@dcs.state.ok.us.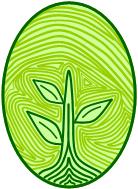 Click the Green Fingerprint to return to OFM Sustainability Home.