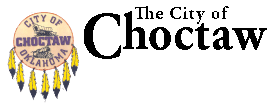 "Celebrating the Past, Enjoying the Present, & Preparing For The Future."


Electronic Services Center
The E-Services Center is your home for electronic information designed to provide quick and reliable information about the City of Choctaw.
If interested in Operation P.R.I.D.E. please click on the Adopt A Street link and print the application then fill it out and turn it into City Hall. Thank You!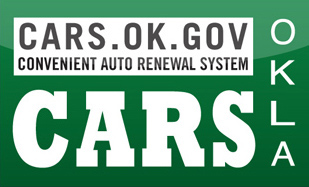 CARS - Oklahoma's Official Convenient Auto Renewal System
Renewing your vehicle registration tag just got quicker and easier because Oklahomans can now renew online through the state's official Convenient Auto Renewal System. The secure online service is available at http://CARS.OK.GOV, providing access for Oklahomans' commercial, non-commercial and farm vehicle registration renewals.
Motorists have the option to pay for their registration with EFT, Visa, MasterCard, Discover, and American Express payments. The payments are processed through a secure payment engine, which abides by rigorous policies and procedures to ensure that Oklahomans can be confident that their payments are safe, private, and secure.